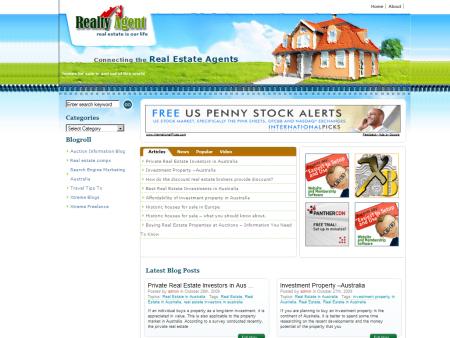 Realty Agent & Travel blog – 2 new Xtreme Blogs!
October 29, 2009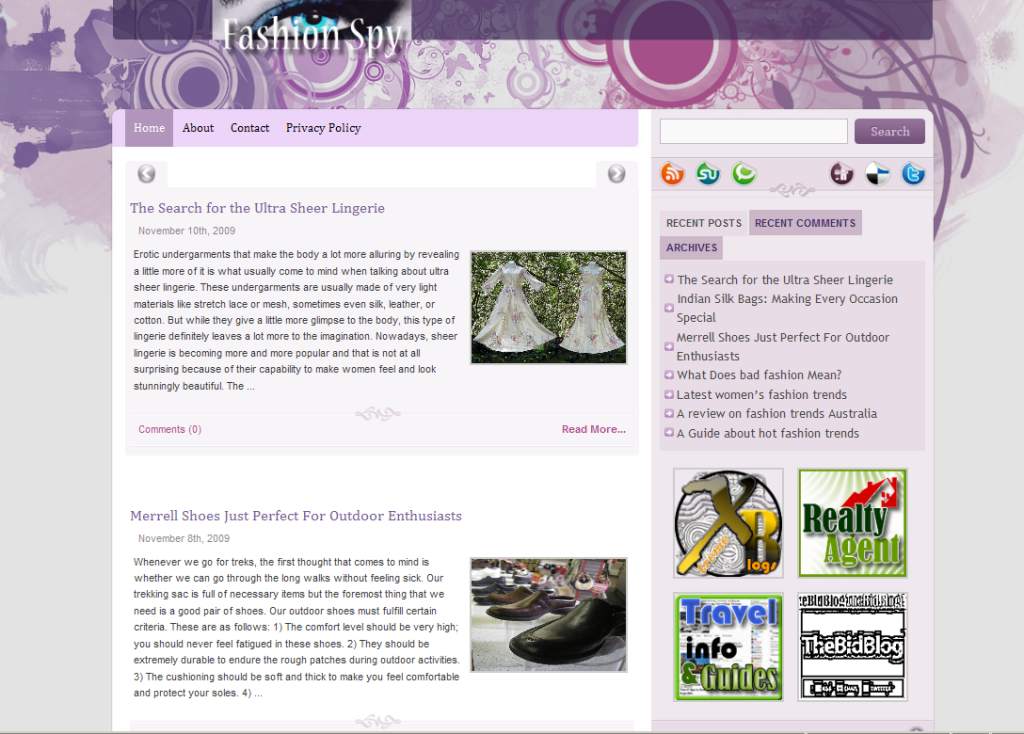 Fashion Spy – New Custom Blog
November 16, 2009
One more custom blog is done! FAs you should know, SEO and SEM are big topics and are always  a target for new sites. However, because are so many of them, is it really hard to make it to the front. We put all our best efforts to make sure this one has all the chances to be a successfull custom blog.
Customized footer
Custom ad banners
Adsense integrated-not active yet
Twitter integration
Content based on keywords researched
Unique article wizard as extra content source
Onlywire plugin with associated account-bookmarks automatically every post
Custom theme features
And more…

We forgot to mention the "support blogs" 🙂 so we do it now. Every blog we create has a few satellite blogs on free web2.0 sites to help the main blog gain backlinks, visitors and page rank quicker and easier. We use optimized content, titles and we do the main setup and settings. A few examples bellow:
And again, remember that the real deal is behind the covers, so get the full details HERE
Visit  : Search Engine Marketer
If you like it, leave a comment back here