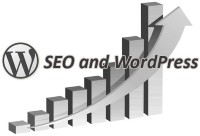 Top 5 WordPress SEO plugins
November 15, 2010

Holyday Bonus and last order we take this year
December 23, 2010
The latest Xtreme Blog we will probably present this year is another interesting project. the client aimed for a simple and uncluttered look but with lots of features and options under the hood. The niche is a challenging and competitive one and it wasn't easy to spot the relevant keywords that have a chance. Also we had to choose a .info domain because relevant keyword domains were taken and a good .com would had been too long or awkward. Just a side note for those that consider .info a lower-grade TLD – info is just as adept technically as a com and sometimes is more relevant – if you build an informational website or blog this should be your pick. And no, it'd not cheaper, except the first year, second year and after registration fees are on par or more as a .com. But enough on that.
CityTravelGuides.Info as the spot today so let's talk a bit about the blog. It is intended as a very-low maintenance blog and it will generate revenue from ads and affiliate marketing. In about 3 weeks we will add it to clicksor and maybe infolinks along adsense as per owners request. The blog was already accepted to display affiliate ads from a major network and other links can be added courtesy to Ninja affiliate.

As for design, as I stated, we tried to maintain a clean look but with an individual feel. We used only a few colors, mainly green as per client request, but we accented the whole look by adding a subtle but distinct background. That was a challenge as it had to match the rest of the site's background perfectly and I think we did a good job at that. You can judge below – the main page (click for a larger view):
Custom  slider,  custom logo, custom favicon
Autoresponder integrated in pop-up window, under each post and in the comment field
Twitter integration with sidebar widget and auto poster,  social bookmarking buttons integrated
Content based on keywords researched Unique article wizard as extra content source Onlywire plugin with associated accounts-bookmarks automatically every post.  Gold offer have access to automatic submission on 5 onlywire accounts
We have provided 10 keyworded unique articles, written by our writers, as well as other articles for support blogs and web 2.0 pages, more than 17 unique articles in total. All blog posts were submitted to another set of more than 80 social bookmarking sites/accounts as we promised in our offer. The blog has now over 1300 articles ready to be posted.

Custom theme features with options in admin area, a few widgets to provide additional features- daily gas prices for USA, travel info plugin and rotating sidebar video – custom made. Here is an image of the blog page:
Squidoo, Hubpages and additional blogs on WordPress.com blogs, loaded with unique articles on the same niche – city travel guides. The support blogs will add "Google juice" over time and will provide traffic.
Over 200 royalty-free images are loaded in the media library, ready to be used. This is in fact the only action that is needed to prepare the posts for publishing and is only for looks 🙂
You can check the  Xtreme Blogs System Offer page to see all the extra services we did as we really don't have the space to cover all our work. Of course we have our report done with all the vitals and various details describing the job performed.
We also used the best selection of plugins to date for his requirements. Affiliate links are added on some keywords and more can be added with a few clicks, blog wide through Ninja Affiliate.  This allows for easy changing of the programs promoted.  No more manual linking, and above that, the links are cloaked, meaning that search engines will perceive the links as regular links. We added WP incentive also – a paid plugin that will reward your readers that post comments, easy way to lure them to your list. Highly configurable also, can be used in many ways – host a comments contest anyone?
Subscription is managed by Popup domination plugin for the pop-up part and Subscribers Magnet for post and comments opt-ins. We have also using Apture as usual for media needs(also providing the top bar). Check the image of a post with media galore : )
Monetization – For now we have active only a few Payspree ads, affiliate links and banner ads under each post. AmaNiche plugin is installed and ready to use but as always our avice is to build traffic and activate/add monetization features gradually over time. As I mentioned, we will add Clicksor and other ads over the next weeks.
It was a long job but we feel we did our best this time too. If oyu like our work, maybe it's time to take a look at our OFFER
A few more pics :