City Travel Guides niche blog launched
December 9, 2010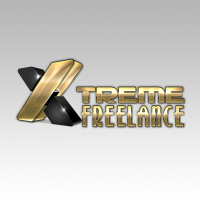 Xtreme Freelance Update
February 4, 2011
It was a long and good year for us here at Xtreme Freelance. Our first year in business as a team started great and will end even greater. We made good friends in the process, founded a few businesses together with or friends and clients and all in all we were very busy. but most of all we are happy that we succeeded to help quite a few to start their own business and make it successfully.
Of course we can only do so much and some of our customers are not between the successful ones yet. that's OK as we are at peace that we did our part with each and everyone. Success in the cruel online business is not a given and even more it comes only to those willing to sacrifice, work hard and don't take NO as an answer. It is not an easy task and some are not prepared for this challenge. those that are however, are enjoying now the fruits of their work and in many cases the fuits are really sweet 🙂
As about our plans, we have many surprises for you next year, along with a few projects that dragged their feet on the ground for a long time. Those we plan to finally make them fly and you will see the results really soon.  Not everyone was happy about our business model and we plan to solve this also next year. We hope that soon we will be able to satisfy more and help even more with our services. You can see from the testimonials that after one year our record is spotless and everyone was more than happy with our work. We plan to offer even more services and make them even more affordable so that we could help many more customers next year.
For now, if you are still on the fence, we offer you a deal that you can't say no to!
1 single spot is available for this year and the one that will take it will enjoy a 10% off along with a free run of our trademark Xtreme promo service. Those that used it have witnessed a boom in their ranks and a great deal of SEO traffic. Below is a picture with the actual stats for a brand new site (no content!-all first page is made from images!), after just 3 runs of Xtreme Promo!
You can see that even if we could only target 3 primary keywords, even more were updated in ranks!
So, if you ORDER NOW, you will get a free run of Xtreme Promo($67+value), 10% off the price and all the other services listed in our offer!
P.S – Some had already emailed us telling they are not quite ready but they want the bonuses. If so, you can still order (2 spots) and you will retain the bonuses and a low price once you decide to start – we can begin the work in January.