Holyday Bonus and last order we take this year
December 23, 2010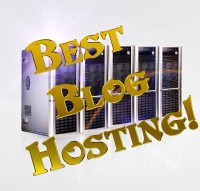 The Quest For The Best Blog Hosting
March 25, 2011
Several readers wrote us about our lack of online presence on this blog lately… I finally got a few minutes to inform you all readers, friends and customers.
The last year was a very good year for us and we expanded our business way beyond we expected. We had more orders for our services and Xtreme Blogs System that we could handle so a few were left dry – I apologise for that….
Therefore we need now to adapt and adjust our team and business to the new situation. We are now in the process to re-launch Xtreme Blogs System on his own new domain, redesign all our business sites and streamline our services.
A few new members have joined our team and are now in full training to be ready for the tasks ahead. As a matter of fact, the new Xtreme Blogs System will have a crew only for itself so it could handle all the jobs ahead.
Right now we have several big projects on the role beside our re-launches and re-design. One of them is Renew America Project, give it a try as this is a great idea and a huge chance for everyone from US to start profiting in a great membership site.
To all that questioned about the Xtreme Blogs Ssytem – we are not actively promote it but we still get orders from time to time, so if you're interested and want to take advantage of the great price, you can Order Now. Make sure you Contact us before to confirm we have an opening.
A few shots from our ongoing projects and future design proposals from our designers to please  your eyes :