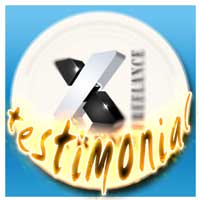 Another Video Testimonial
September 27, 2010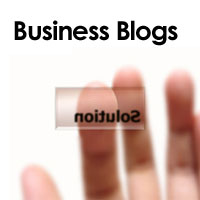 Business blogs – need them?
November 5, 2010
I was almost stunned last week when I realized our little business in this corner of the web just turned 1 year!We have gone a long way in this past year, made a few mistakes, earned lots of friends and appreciation and mostly we proved ourselves that we can be the best of the best in our field. What started as a little project to complement our online jobs got much bigger in this year.
We have acquired even better skills in many areas, we have outrun many problems adn difficult situations and in the end we are most proud that we were able to help many people with our work. Some of our clients are doing very well -search for John Carroll, David Beard or Royce Mills-, others not so great, but that's life…We are always doing our best to help each and everyone of our clients but in the end nobody can do more than the person themselves. You can watch and read their testimonials on our blog, just go in the header menu, sidebar or select the tags 🙂
We have installed 87 custom wordpress blogs in this year and we have done many services beside those. Our SEO Xtreme promo service proved to be one of the best ways to quickly push new and old websites up in the ranks. Here are  a few shots from one of our last runs – It is a brand new site with no content at all to help the SEO, and we run our Xtreme promo 3 times to achieve those results. A few of other services were also made but the xtreme promo is the biggest part. See for yourself the results after just 3 runs :
Keep in mind that is a brand new site with no written content at all!(entire page is made of images), against a medium-to-tough competition of old sites with fairly high PR. even so, we managed to get every keyword we promoted into top 10, up to spots in top 5(several #2, #4 and so on).  Another shot from google search:
We have even bigger plans for our second year, so if you are interested at all in blogging business or getting yourself into an online venture, keep our site bookmarked 🙂
I have added also never released screen shots of our various projects, Xtreme blogs and others. I am a bit upset because many of our clients choose not to help us with a testimonial of any kind, hence their blog was never promoted on our blog. it's a pity for them in the first place as those who know will appreciate a free PR 4 link…
To close this in a nice way, we are offering a BIG BONUS to our next customer as a token of our gratitude to all of our clients 🙂 So, as we have only 1 spot left, the next person who will order gets a free Xtreme Promo Service (value $67+) included with the order!
Check our Xtreme Blogs Offer Now!
Various pics :
[showtime]