WP List Mailer teaser
May 17, 2011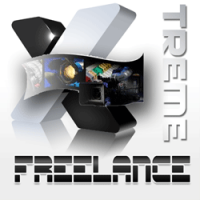 Xtreme Freelance new promotional video samples
July 13, 2011
First ever WordPress list mailer – WP Safelist is launching !
After 8 months of development, we have finally launching the first WordPress based list mailer/safelist site – WP Safelist. We put a tremendous amount of work into this and we are very excited to see the first site going live. WP Safelist is based on our upcoming WordPress plugin – WP List Mailer.
A few words about the plugin – WP List Mailer will add lsit mailer/safelist capabilities to almost any blog ! If you don't realize or don't know what this implies, I just say a simple thing – recurring payments – Yes, this is a simple and proven way to get your hands on the most soughed after asset in internet marketing! And it will do this without almost any  supplemental efforts from your part. You just need to install, configure it and add your promo pages as well as various disclaimers and term pages. You could think at this as at your own money making machine, and as another added bonus, a self sustaining list building tool – as you can use the affiliate system built in to add new members to your program and to your email lists!
WP Safelist – live demo set up
WP Safelist was mainly built as a demo site for  WP List Mailer but we wanted to do more than a simple tech demo so we built a fully functional site around it.  While WP List Mailer can be set up in many ways, thanks to it's fully configurable  settings, we choose to set it up to resemble a traditional safelist just to prove it's capabilities.  WP Safelist has all the main features of a list mailer/safelist software and on top of that it has the WordPress added flexibility and configuration possibilities.
WP Safelist is just at the start of it's development and it will grow bigger and bigger as time will pass because of the commitment we have in developing WP List Mailer. We plan to continuously develop our plugin, add new features and enhance existing ones so that future owners will receive the best service possible.
WP Safelist is a demonstartion of our commitment to our work  in all areas, no matter what we do – as we do with our Xtreme Blogs System customers and our Xtreme Freelance customers, we deliver always the best possible!
Make sure you follow us here, at WP List Mailer or WP Safelist. A few photos of the plugin are below for your enjoyment, we will add a full presentation when time will allow.
Click on the banner to  join now WP Safelist – You will benefit of a great launch offer!