Custom Video Service

Service  description: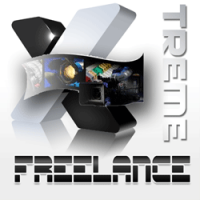 All videos are rendered at minimum 720p (1280x800px) resolution. All materials, photos, videos and soundtracks used in videos are free of copyright. We use royalty free stock photos an from our collections. The client is responsible of the copyright issues related to materials we receive to be used in the video.
Depending on the project, we will provide videos up to full HD (1920×1080 px). Costom projects can be rendered at higher resolution if required.  Videos can range from 30sec up to 15 minutes long, can contain a lot of material, more suitable for detailed product, program, website or blog promotion.
Price -from  $100, delivery in 1-3 days for most projects

Note* At this time we don't provide voice overs or voice comments. We can include however your own voice overs.We will provide you a draft video for commenting
Option – Request a quote if you need something else
We require – every materials you want included in the video. If you have special instructions you need to provide them in your order.
We can insert the video in a squeeze page, sample HERE Price $20