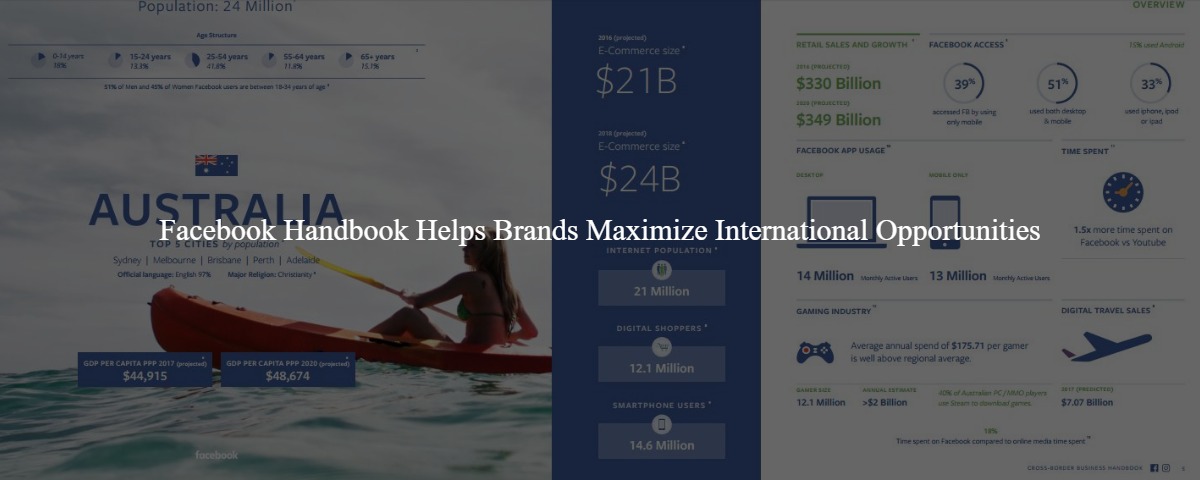 Facebook Handbook Helps Brands Maximize International Opportunities
September 19, 2016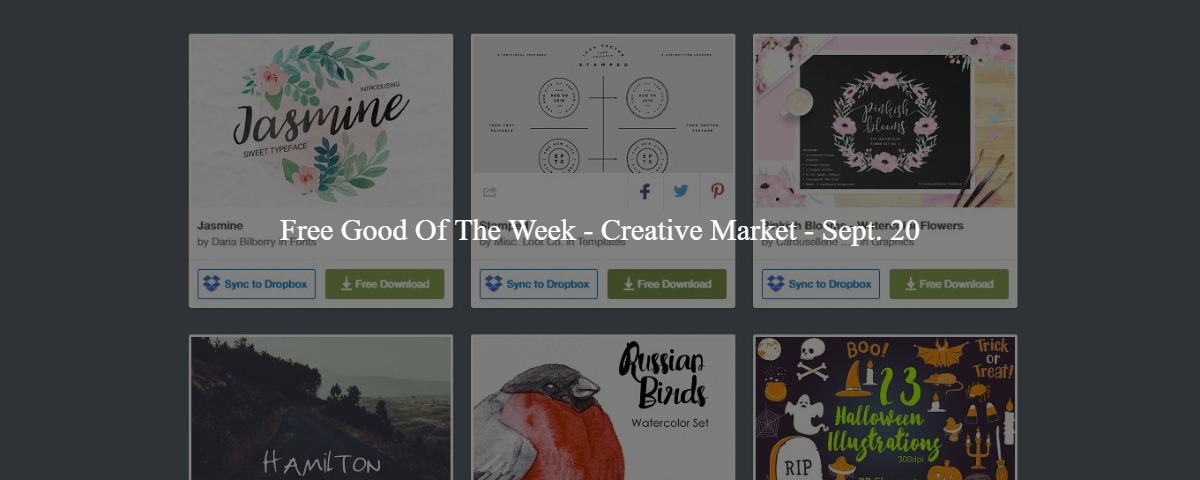 Free Good Of The Week – Creative Market – Sept. 20
September 20, 2016
The buzz around startup culture lately is all about "minimum viable product." It's the idea of creating a product as quickly as possible — in its most minimum viable form — so you can then make it better by adapting it to what your customers really want.
It makes sense as a way to build things, but I think it has other implications, too. What if "minimally viable" was the way we looked at social media metrics, as well?
After all, one of the biggest challenges we face in social media marketing is that there are hundreds of different elements we could measure. Sometimes it seems like we're measuring for the sake of measuring, or clinging to meaningless figures just because they're easy to get. Yet, the only question we really need to answer is: Is social media worth it?
What if we could pinpoint the metrics that provide the biggest bang for our buck in terms of telling us whether our efforts are paying off while taking the least amount of time to measure?
Focusing only on what matters (and nothing more) could satisfy the ROI demons, keep bosses and clients happy, and give social media marketers more time to do what we're supposed to be doing: engaging and connecting with our communities.
So, whether you're still struggling to measure social media effectiveness or simply want to de-clutter your measurement efforts, here's your minimalist guide to social media metrics.
Define Your Goals
The bedrock of minimalist social media metrics is knowing what you are, what you do, and what you want.
In other words, you have to start by working out how social media fits into your brand's overall business goals and objectives. Is social media the introduction, the deal-closer or something else altogether?
Are you in it for great customer service? New ideas for products and product improvements? Or maybe it's traffic to a website or a physical location. What outcome of your social media strategy will make all the tweeting, posting and pinning worthwhile?
Know What Makes A Good Metric
To measure just what matters, we have to be able to distinguish a good metric from a bad one. Luckily, it's pretty simple. A good metric:
Is understandable to all parties
Can be consistently collected
Informs or changes your behavior
Report a good metric in a meeting, and you'll see a light of recognition in people's eyes. A conversation about what happens next should naturally follow. ("If X caused Y to happen, then we should do…")
Report a bad metric in a meeting, and it'll just kind of sit there, garnering confused looks and/or blank stares.
Choose From The Metrics Menu
No matter what channels you're working in, most social media campaigns have at least a few major elements in common. In all likelihood, you are doing work that allows people to discover your brand or product, engage with you, visit your site and – eventually – become your customers.
Your minimal metrics are likely going to reside within one of these five places: activity, reach, engagement, acquisition and conversion. Let's look at all five a little more closely.
Activity Metrics
These are the workhorse metrics – the numbers that show exactly what you're doing, including posting, scheduling and optimizing content, answering questions, and solving problems.
Sample Metrics: Post Rate, Response Rate, Average Response Time, Customer Service Savings
Reach Metrics
Reach metrics are all about quantifying who is hearing your message and how your brand is perceived. These metrics determine how large your potential audience is and at what rate it's increasing. They may also delve into the sentiment surrounding your brand to determine what your audience really thinks of you.
Sample Metrics: Audience Growth Rate, Brand Awareness, Sentiment, Share of Voice, Share of Conversation
Engagement Metrics
These metrics focus on the effect your message is having on those who hear it — how engaged you audience is, including how likely they are to talk to you, spread your message and more. By dissecting your engagement metrics, you'll know what types of content resonate most with your audience.
Sample Metrics: Applause Rate, Conversation Rate, Amplification Rate, Overall Engagement Rate
Acquisition Metrics
Acquisition metrics gauge a brand's ability to turn engagement into action. An engaging social media presence is great for brand awareness, but it should ultimately lead to something more (generally, targeted traffic to your website). Acquisition metrics work to tie your various social campaign activities to specific goals and events on your brand's website.
Sample Metrics: Click-Through Rate, Social Visits, Visitor Frequency Rate, Visit Duration
Conversion Metrics
These are the metrics that tie social media activity directly to making money. Depending on your business and its goals, a conversion can mean different things. Purchasing a product, signing up for a trial, renewing a membership, subscribing to a newsletter and downloading software are all examples of potential conversions that are – or lead to – sales.
Sample Metrics: Assisted Social Conversions, Last Interaction Social Conversions, Assisted/Last Interaction Conversion Ratio, Social Media as a Percentage of Total Conversions
Choose the metrics from this list that will give you the most value and insight, or treat this as a jumping-off point to find and focus on a different metric altogether.
For example, a social media strategist tasked with building awareness of a new product might measure audience growth rate, sentiment and share of conversation. A strategy focused on sales alone might focus on last interaction social conversions and social media as a percentage of total conversions.